Screen Free Week is April 29th-May 5th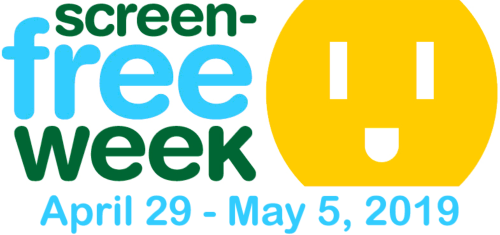 Monday, April 29th starts screen free week!
Is your family committed to a week together screen free? You can do it and it can be fun! Everyone that successfully completes screen free week will be rewarded a certificate to Andy's Frozen Custard and a chance in a raffle to win the grand prize: $25 to Learning Express! *One winner per grade level!
Being screen free is hard! Here are a few tips to successfully complete the week:
Plan it out! Use the calendar on the screen free week document (page 2) to map out your week ahead of time. Have everyone in your family have a say in the activities for the week. Get creative!

Prepare the activities ahead of time. Access activities now (games, coloring sheets and more)!

Get outside! Join us on Tuesday, April 30th (rain date on May 1st) for play time at the Forest Glen playground between 6-7:30pm. Children must be supervised by an adult to attend.

Come up with a theme for each day! (Ideas are listed on page 2)

Parents commit to it too! Outside of necessary screens for work and home, turn them off too!

Actually unplug the TVs for the week, put the remotes, tablets, and phones away. Out of sight, out of mind!

Schedule activities and play dates

Encourage each other!
At the end of screen free week, fill out the ticket on the form and turn in to your teacher! Each participant will receive an Andy's Frozen Custard reward, and be entered for the grand prize! Winners announced Friday, May 10th.